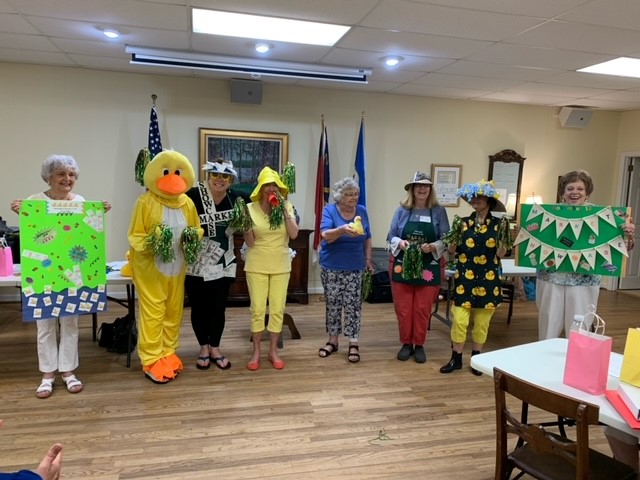 Business Meeting fun...club member cheerleaders promoting two fundraisers - The Duck Race and the Market Showcase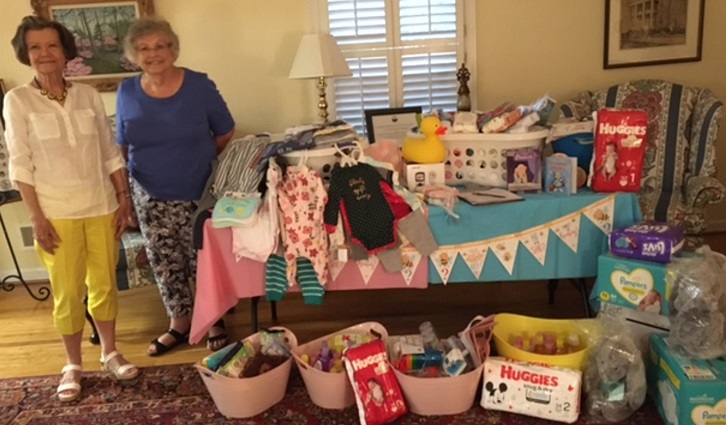 The Wilmington Woman's Club held a baby shower at its May 24, 2021, meeting for the Boys and Girls Home in Lake Waccamaw. All of the collected items will go to the Janet Mitchell Winstead Lake House II, a trauma-focused sanctuary certified temporary lodging for girls who are in the custody of department of social services and are either pregnant or already parenting a child.
For their babies and/or toddlers, these young mothers need all of the same items that any other mother would need. Twenty-eight of the club members collected items that babies and/or toddlers need on a daily basis. Among the many items were diapers, baby monitors, diaper disposal bags, shampoo, powder, baby wash, bottles, diaper rash cream, teething rings, snack cups, sleepers, blankets, towels, and more.
The club also made a $245 donation to Lake House II to purchase additional items.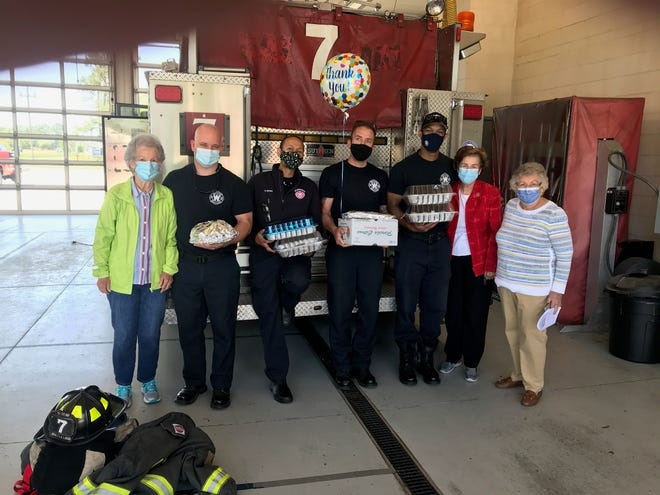 On April 23, members of the Wilmington Woman's Club stopped by eight fire stations and presented the firefighters with a variety of baked goodies. They also thanked the firefighters for their service, expressing appreciation for all they do to protect families, homes, places of worship, and all the businesses that provide a variety of services to the community.
The Wilmington Woman's Club strives to improve the community through projects in the arts, civic engagement and outreach, education and libraries, environment, and health and wellness. Membership is open to any civic-minded woman.
Serving the Community during the COVID-19 Pandemic: On Sept. 10, 2020, the chairs of each community service program met to collect food and personal and school items. Based on their current needs and online wish-lists, the following area nonprofits were selected to receive the items, which were donated by 23 members of the Wilmington Woman's Club:
Good Shepherd Center
Domestic Violence Shelter
Communities in Schools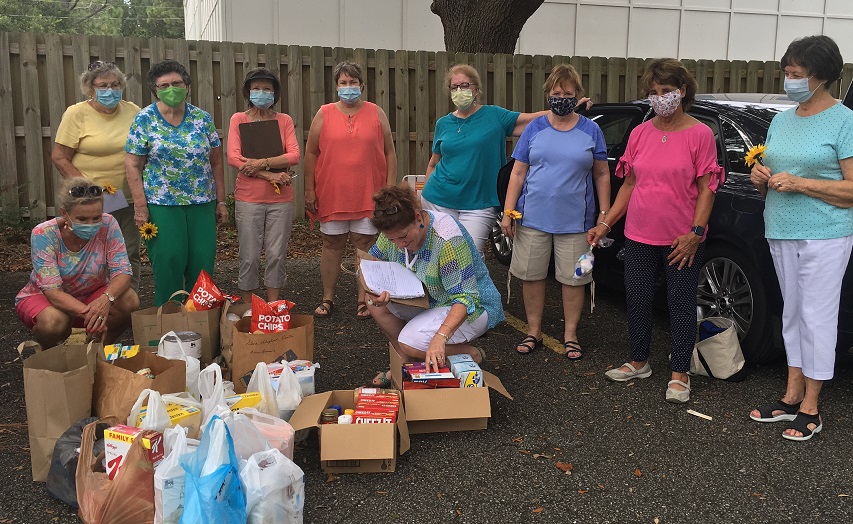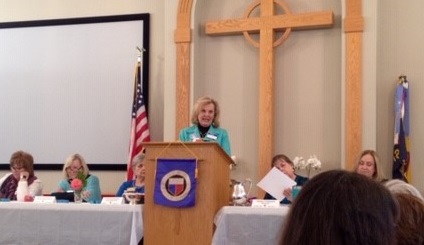 Februry 2020: District 7 President, Sandy Cyphers, presiding at the February District 7 meeting in Shallotte.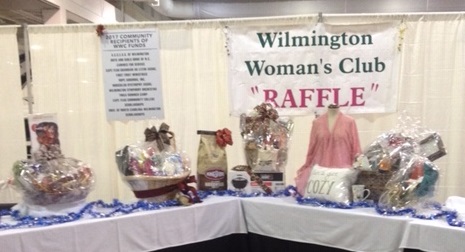 December 2019: Club members set up a fund-raising raffle in a their booth at the WILMA Exposition and Holiday Market sponsored by WILMA magazine.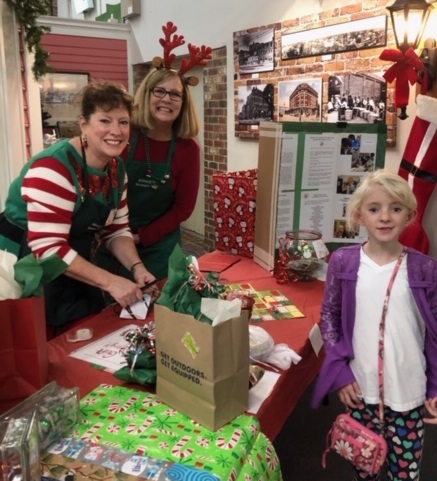 Holidays 2019: Wilmington Woman's Club members raise funds by wrapping gifts at the Cotton Exchange.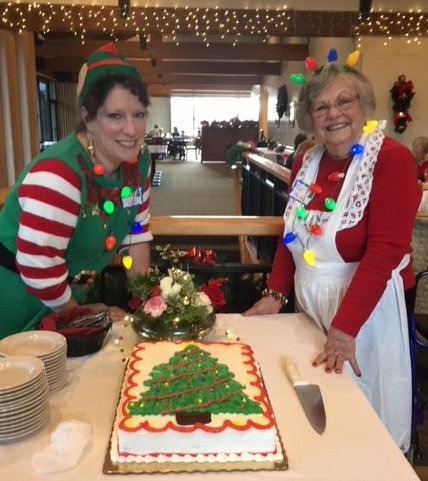 Christmas Luncheon 2018.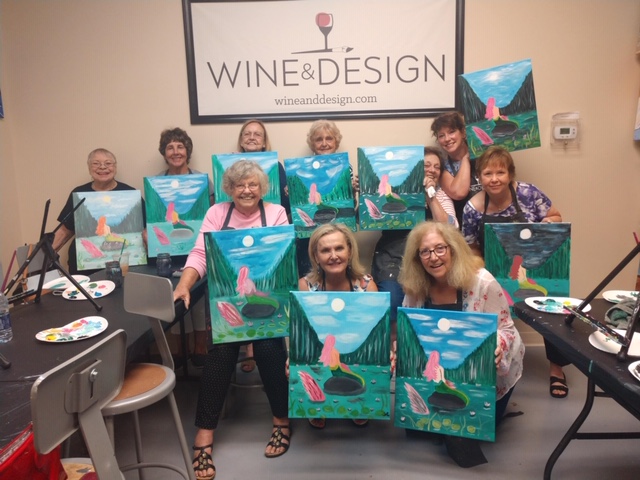 Summer 2019: Wilmington Woman's Club members experiencing creativity and fun as beginner artists.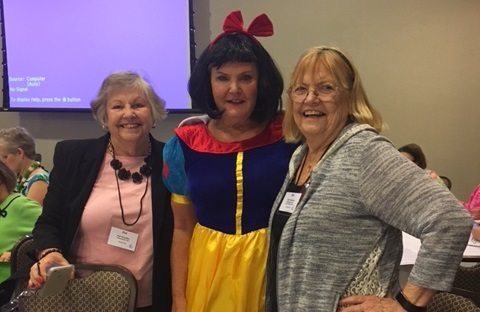 Members attending the State Convention in 2017.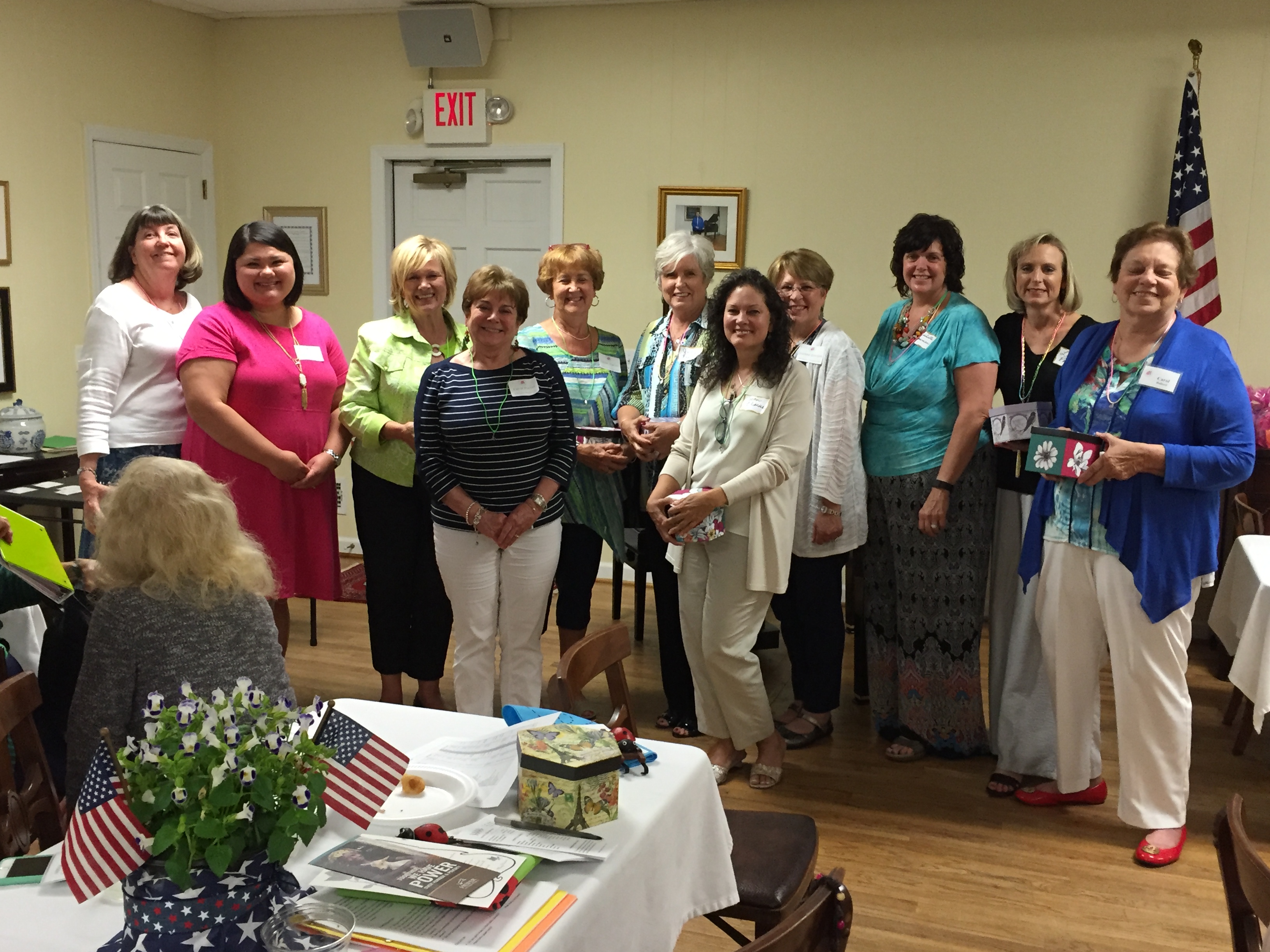 New club members in May, 2016.